North Devon has two of the finest links golf courses in England. Some of our guests come to stay especially to play these courses, whether for championship matches, competitions, or just for pleasure. I'm not a golfer but I drive past Saunton Sands Golf club on my way to the beach and you can be sure to see the car park bustling with life, even in the early morning, so clearly this course is very popular!
I've been looking into what makes them so special.
Both Saunton Sands Golf Club and The Royal North Devon Golf Club are coastal, links courses and are part of the 6 Atlantic Links Courses, which stretch from Burham in Somerset to St Ednoc in Cornwall following the Atlantic Highway (A39).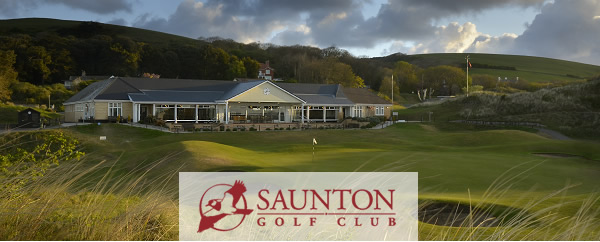 Saunton Golf Club is a championship links golf course with 36 holes. The courses are situated on the picturesque Braunton Burrows, which is an area of hilly sand dunes. It's potentially a windy spot as it's so close to the coast with a largely treeless landscape. Our visitors playing competitions often comment on the unforgiving nature of the wind when it's up! English Championships are played on the 18 hole East course which was designed by Herbert Fowler in 1920's. Its had the status of a premier course ever since.
Reviews on Trip Advisor suggest the course is in great condition, the greens are true and the golfing experience will not disappoint. The general manager, Russell Mayne, is clearly running a great Club.
https://www.sauntongolf.co.uk/
*We now have Joe Ferguson, golf coach, located at Moor Lane Offices right next to the Gallery Lodges. Why not treat yourself to some expert advice and indoor putting practice during your stay at The Gallery Lodges.*
The Royal North Devon Golf Club is the oldest Golf Course in England. Designed by Tom Morris in 1864, it got the royal title from King Edward VII in 1867. The course is situated on the other side of the Taw estuary at Westward Ho! The 170 acre course is located on the common land, part of the Northam Burrows. This is another coastal links course which is managed to look as natural as possible within the environment. This must be quite a challenge with wildlife and the sea itself threatening to swallow some of the holes in stormy conditions!
Reviews on Trip Advisor suggest the course has firm and fast greens and visiting golfers will receive a warm and friendly welcome from the  Club house and  members.
https://www.royalnorthdevongolfclub.co.uk/
There are, of course, other golf courses in the area including Portmore Golf Club near Barnstaple,  Willingcott Valley Golf Club near Woolacombe and the stunningly located Ilfracombe Golf Club  with clifftop sea views.
 http://www.ilfracombegolfclub.com/